As a self-confessed animal hugger and fan of all things wildlife, there's one animal that's held a particular fascination and interest for a long time, way before I got into wildlife photography.
I've been lucky enough to travel to Africa on a couple of occasions and seen the big cats in the wonderful settings of the Masai Mara in Kenya and Kruger in South Africa, but it's our common red fox that holds a special attraction. I know that foxes are often a divisive subject for many people, for very valid reasons, and I have my own opinions, but that's for other people to discuss :)
I don't know if it's the fascination that they're probably our last remaining wild mammal predator (particularly lethal if you're a rabbit!) or the way they've managed to adapt and thrive in our towns and cities but it's probably just because they're such darn gorgeous animals.
I've wanted to photograph wild foxes for some time, but living out in the sticks we don't get the numbers of urban foxes that are often seen on streets of the big cities such as London and, famously, Bristol. Countryside foxes are rightly wary of people so are even harder to track down, so whilst holding down a full-time job it can be difficult to put the necessary days and weeks of field research in.
Fortunately I was able to get my fox fix by other means...
I came across a photographer down south who had over a period of a number of years been watching a family of wild foxes on land bordering his family's farm. Over time, he'd managed to get a photography hide in place, making it available for rent at certain times and I booked myself in for an evening a couple of weeks ago.
Now, given that these are still wild animals, there's no guarantee of any success and watching, waiting and above all patience are very much required.
So, mid-afternoon, another photographer and I ensconced ourselves in the small, cramped and rather hot hide and began a waiting game.
For the first few hours, nothing but the odd magpie, blackbird and crow came visiting, but then as afternoon turned into evening, we got our first glimpse.
Initially, they were reluctant to venture further into the open from beyond the tree line, but then a few bold fellows came forward.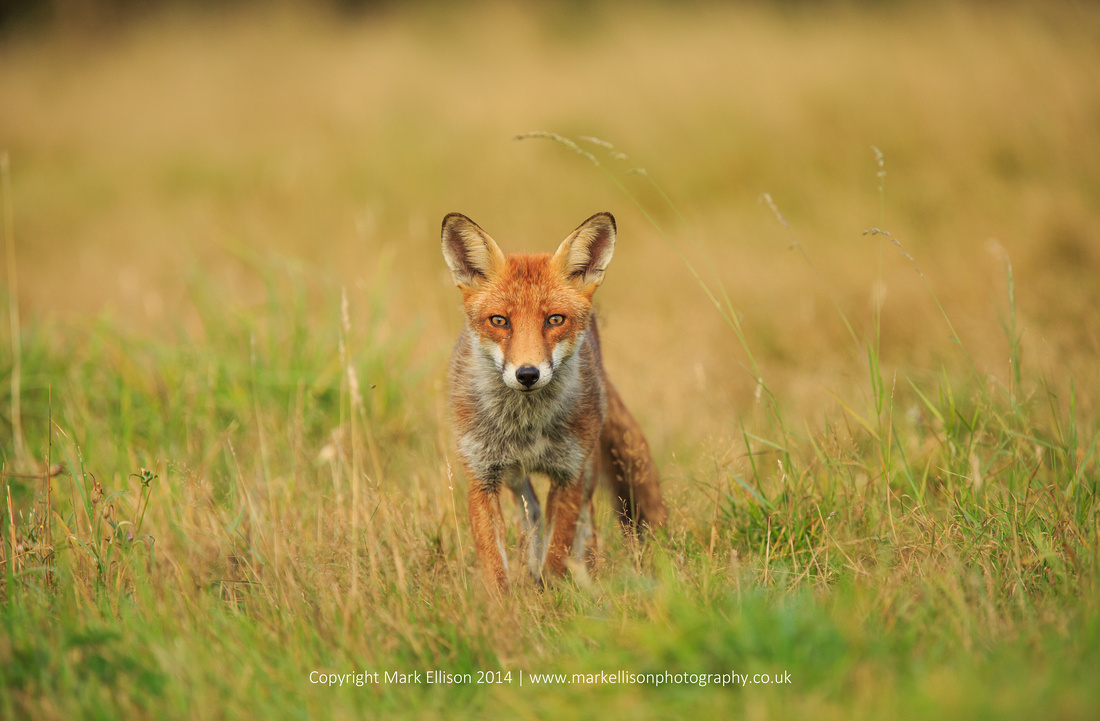 Over the course of the next four or five hours, we were rewarded with a good number of visits and it was possible to start identifying different individuals. The big male dog fox was clearly the boldest, while the vixen and the younger cubs were somewhat more timid and tended to hang back.
The time flew by and before we knew it the rays of light from the sunny day we'd been blessed with started to lengthen (along with our shutter speeds...) and we called it a day just after sunset.
All in all, it was a richly rewarding day and a privilege to spend time in the company of such beautiful wild animals.
I'm already making plans for a return journey in the spring or early summer next year to hopefully see the cubs of the next generation.
My photos from the day are in my Foxes Photography gallery, which you can access either from the drop-down menu above or from the home screen. I'll be adding more images in the next week or two, as I get round to processing them. Hope you enjoy them.